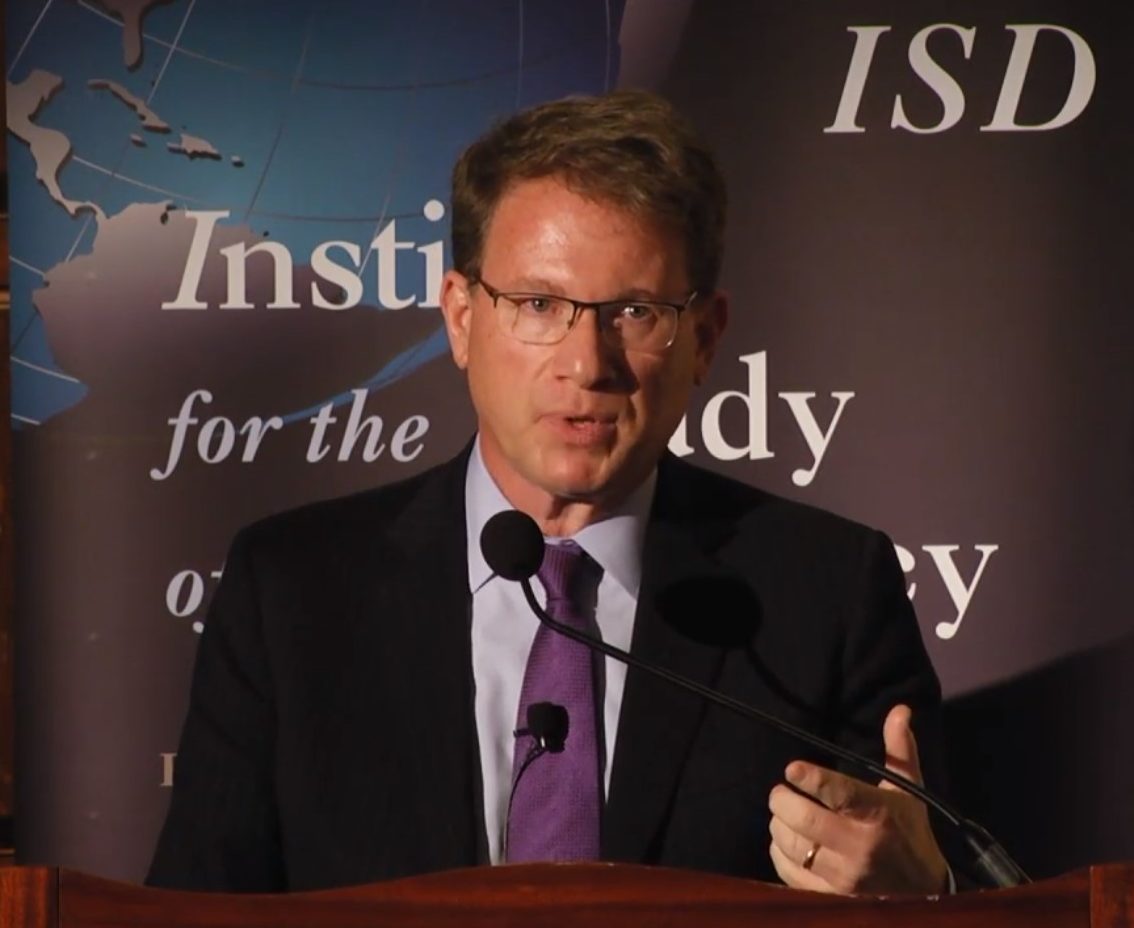 Date Published:
October 20, 2016
The Obama Doctrine, and Beyond: What the Next President Will Inherit
The Institute for the Study of Diplomacy at Georgetown University has selected Jeffrey Goldberg, Editor in Chief at The Atlantic, as the recipient of the 2016 Edward Weintal Prize for Diplomatic Reporting. Mr. Goldberg will receive the award and present remarks at a gala dinner at Georgetown on October 20th.
Mr. Goldberg, who began his career as a police reporter for The Washington Post, is a former Middle East correspondent, and former Washington correspondent, for The New Yorker. His reporting has taken him to Gaza, the West Bank, Israel, Lebanon, Syria, Iraq, Iran, Sudan, Afghanistan, and Pakistan – where he spent a month living in a Taliban madrasa. At The Atlantic, Mr. Goldberg authored a series of in-depth reports on the people and forces shaping American foreign policy, including "The Obama Doctrine" (April 2016), a seminal article based on his interviews with the President. In September 2016, Mr. Goldberg will join the Carnegie Endowment for International Peace as a Visiting Distinguished Fellow. At Carnegie, Mr. Goldberg will work on his forthcoming book on the Middle East policies of presidents George W. Bush and Barack Obama. He is also the author of Prisoners: A Story of Friendship and Terror (Vintage Books, 2008).
"It is a great honor to receive the Edward Weintal Prize, not only because it is one of the most prestigious prizes awarded in the field of international reporting, but because I hold in such high esteem so many of the previous winners, and because I also hold in such high esteem the Institute for the Study of Diplomacy at Georgetown," Goldberg said.
ISD Director Ambassador Barbara Bodine cited Mr. Goldberg's broad range of contributions to the understanding of global diplomacy for more than 20 years. "The depth of Jeffrey Goldberg's reporting represents the very core of what we celebrate as the continuing legacy of Teddy Weintal and the Weintal Prize for Diplomatic Reporting. We are honored that he has accepted the 2016 Weintal Prize, and are so very pleased to be gathering in October to recognize Mr. Goldberg's contributions and the distinguished legacy of Teddy Weintal, a Newsweek foreign correspondent from 1944-1969," she noted.
Joel Hellman, Dean of Georgetown's School of Foreign Service, remarked, "A half-century ago, Edward Weintal set a very high bar for diplomatic reporting. We are delighted to remember his contributions to global diplomacy and salute Jeffrey Goldberg's pursuit of the many stories that shape international relations today."