About ISD
Founded in 1978, the Institute for the Study of Diplomacy brings together diplomats, other practitioners, scholars, and students to explore global challenges and the evolving demands of diplomatic statecraft, to better understand the nexus of theory and practice, and to enhance and expand an appreciation of the role of diplomacy as the critical element in national policy formulation and implementation.
About Sections
Our Mission
The Institute for the Study of Diplomacy is an integral part of the Walsh School of Foreign Service, and seeks to look beyond the issues of the day and explore the future challenges and impact of domestic politics on diplomacy.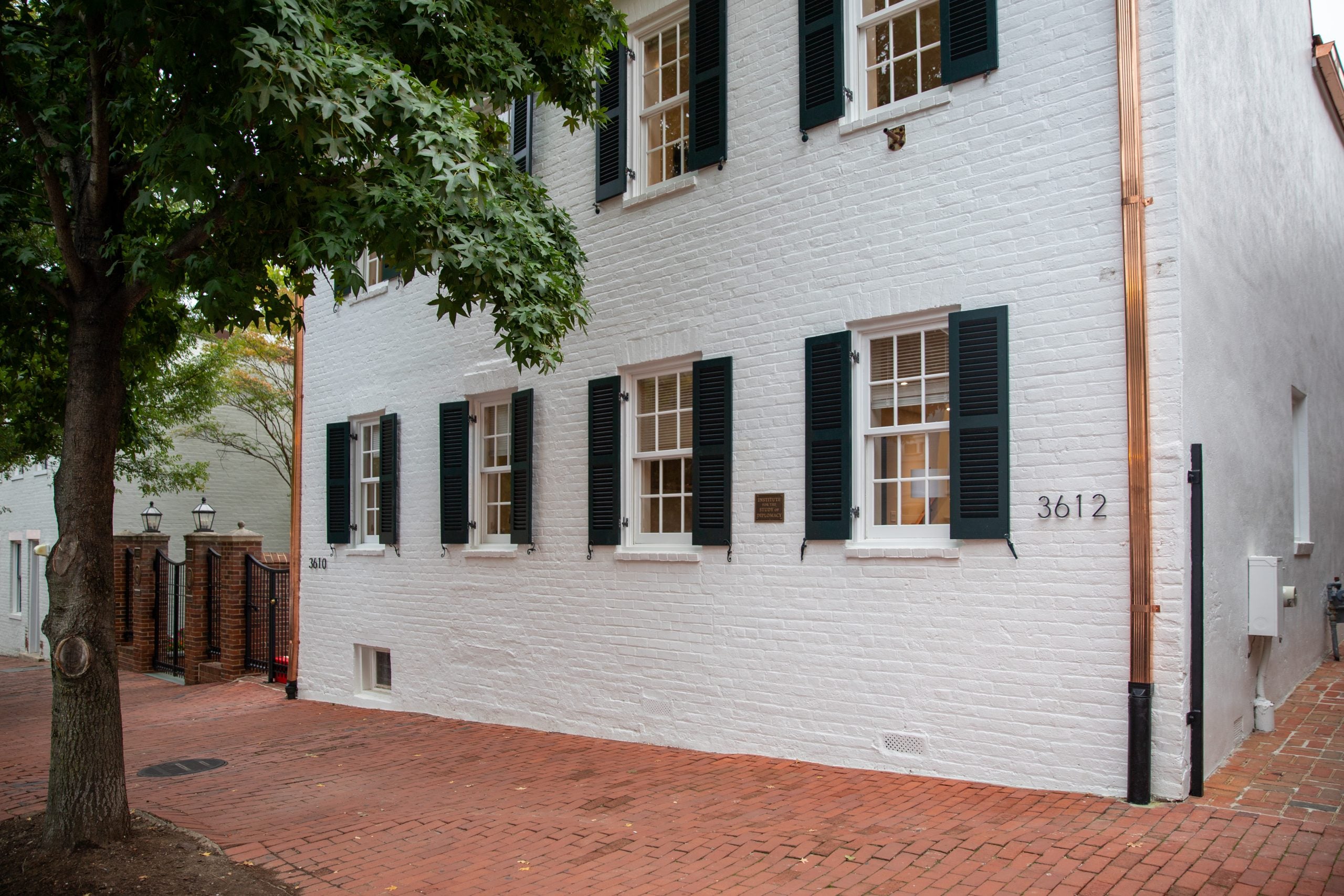 Our People
ISD's faculty and staff bring global experience in the practice of diplomacy to the classroom, manage an extensive library of case studies, and host a number of events and lectures. The Senior Fellows and Associates are a key component of the Institute's mission.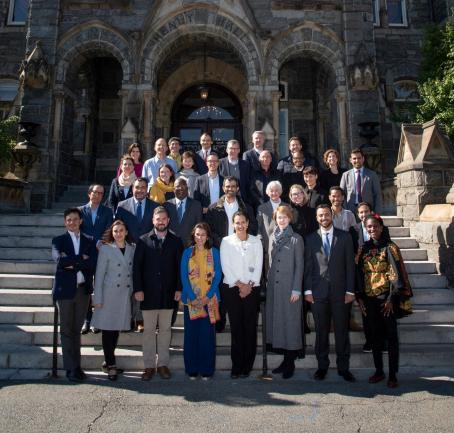 Support ISD
The Institute for the Study of Diplomacy is sustained by endowments, gifts, and corporate funding with assistance from Georgetown University and the School of Foreign Service. Your support will allow the Institute to continue its 40-year mission to expand and enhance the understanding of the critical role of diplomacy in securing a better 21st century world through teaching, lectures, scholarships, fellowship and travel grants, and case studies, and those who make this range of programs possible.