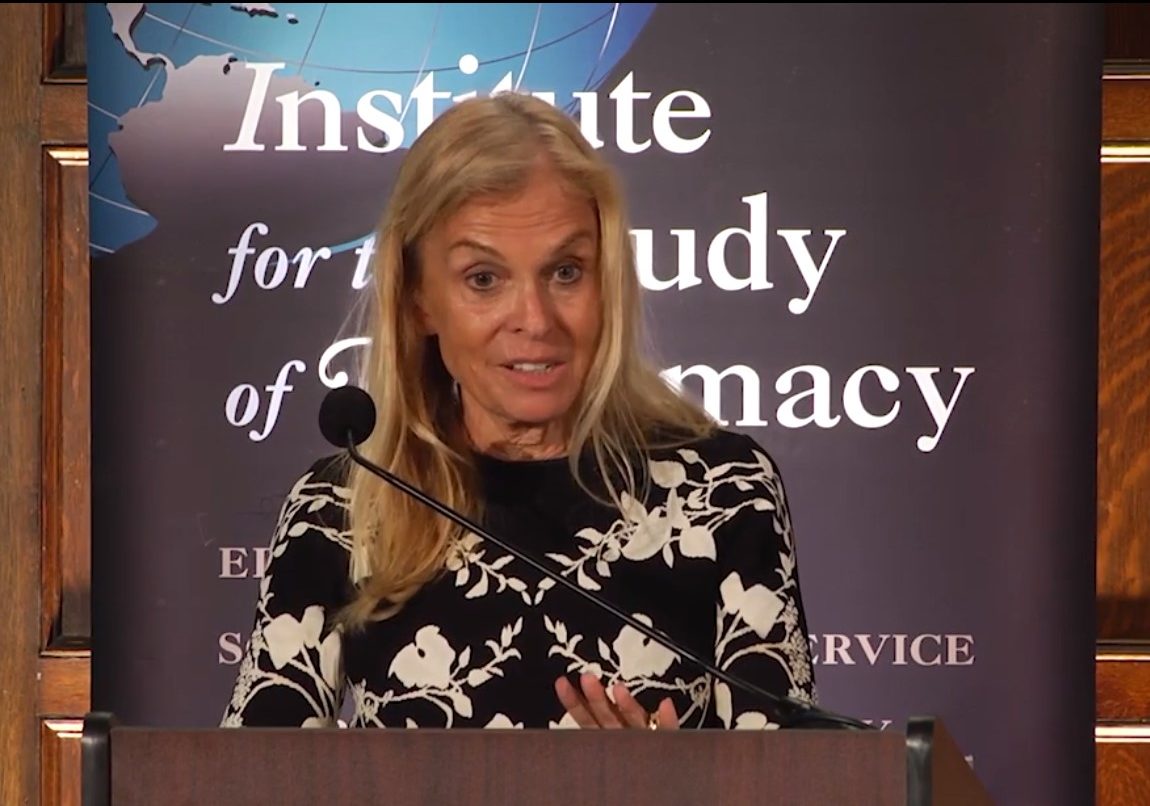 Category:

Oscar Iden Lecture
Title:

Amb. Jane D. Hartley
Date Published:
September 28, 2017
The US, France, and the European Union—Where Do We Go From Here?
ISD welcomed Jane D. Hartley, United States Ambassador to France from 2014-2017, for the 2017 Iden Lecture on American Foreign Policy and International Diplomacy on September 28. Amb. Hartley addressed a packed audience at Georgetown, speaking on "The US, France, and the European Union—Where Do We Go From Here?"
Amb. Hartley discussed the long and committed relationship between the United States and France, a relationship based on shared democratic values. She arrived in Paris in October 2014, a few months before the January 2015 attacks on the Charlie Hebdo offices and other targets, the first among a two-year siege of terrorist attacks that shook both countries. The US embassy's support for the people of France served as a reminder that neither country can take "take our liberty for granted." Hartley added that US cooperation and intelligence-sharing helped prevent other attacks, and demonstrated the US commitment to France, just as France showed its support for America after 9/11.
Following her lecture, Amb. Hartley sat down with Amb. Nancy McEldowney, director of the MSFS program at Georgetown, for a moderated discussion on France's new President Emmanuel Macron, the future of the US-France alliance, and the cracks in European unity following the Brexit vote in June 2016. Hartley noted that Macron and German Chancellor Angela Merkel remain strongly committed to a united Europe, with France and Germany serving as "the engine of European prosperity." Amb. Hartley concluded by reminding students that there is no greater honor than a commitment to public service, and the opportunity to serve one's country as a diplomat.