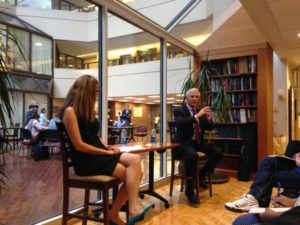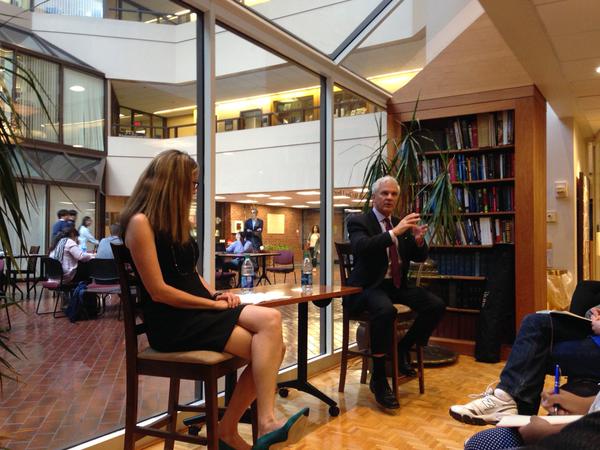 In the first Distinguished Practitioner Discussion Series of the 2015 fall semester, ISD was pleased to host Joe Cirincione, President of Ploughshares Fund for a discussion about the historic Iran deal. Moderated by Bernadette Meehan, ISD Rusk Fellow, the conversation centered around the efforts (from both inside and outside the government) that are necessary in order to create, communicate, and carry out such a major diplomatic achievement.
Joseph Cirincione is president of Ploughshares Fund, a global security foundation. He is the author of the new book Nuclear Nightmares: Securing the World Before It Is Too Late, Bomb Scare: The History and Future of Nuclear Weapons and Deadly Arsenals: Nuclear, Biological and Chemical Threats. He is a member of Secretary of State John Kerry's International Security Advisory Board and the Council on Foreign Relations.
Bernadette Meehan is a career Foreign Service Officer who most recently served as Special Assistant to the President for National Security Affairs and Spokesperson for the White House National Security Council. Prior to her three year assignment at the National Security Council, Bernadette served at the State Department as Special Assistant to Secretary of State Hillary Rodham Clinton and Special Assistant in the State Department Executive Secretariat.