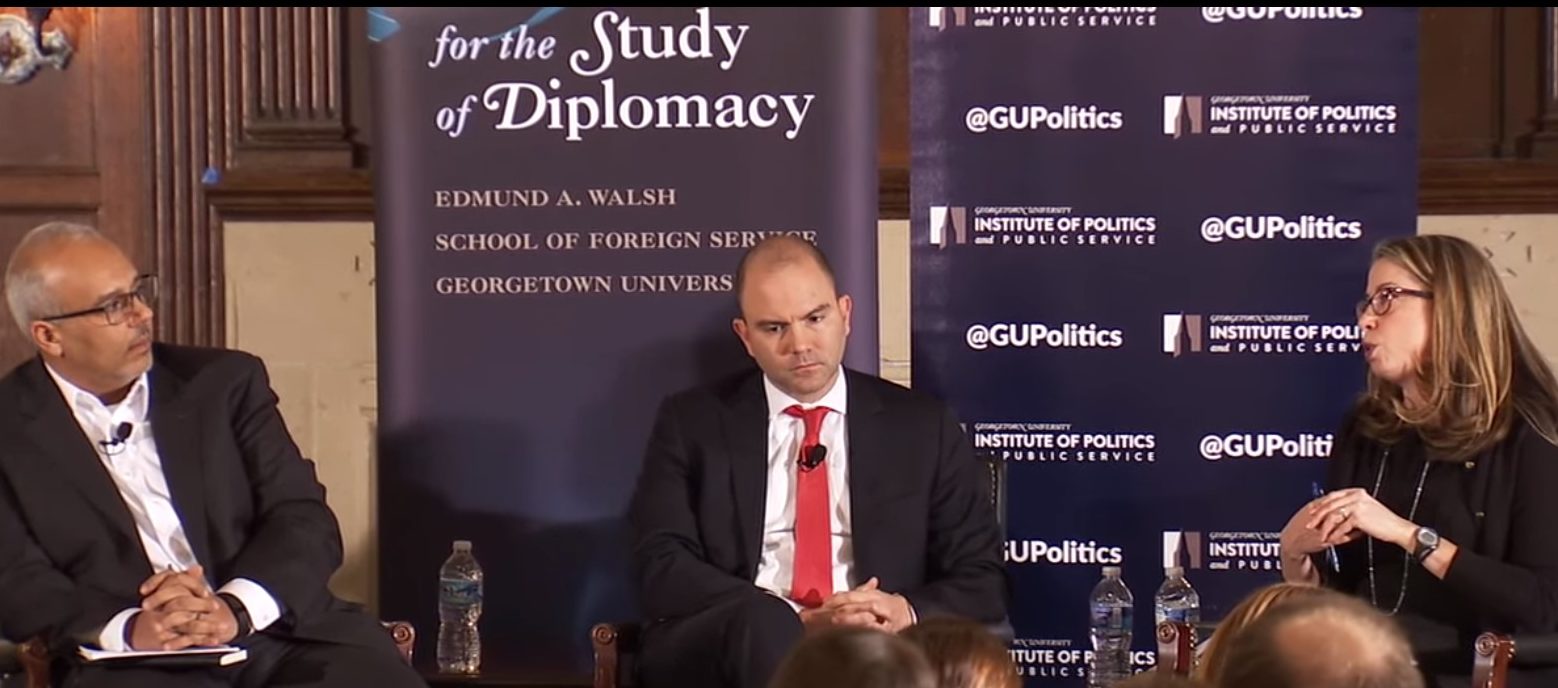 Category:

Oscar Iden Lecture
Date Published:
January 20, 2016
Channeling Obama: National Security, Communications, and Politics in a Complex World
On January 19, 2016, Ben Rhodes, Assistant to the President and Deputy National Security Advisor for Strategic Communications, delivered the 2016 Oscar Iden Lecture on American Foreign Policy and International Diplomacy. Mr. Rhodes oversees all of President Obama's national security communications, speechwriting, and global engagement. In addition to channeling the President's voice, Mr. Rhodes has played a key role in a number of diplomatic achievements, including the nuclear deal with Iran and the diplomatic opening with Myanmar. He was also one of two U.S. officials who conducted secret negotiations with the Cuban government, leading to the restoration of diplomatic ties between the two countries.
In this conversation, moderated by ISD Fellow Bernadette Meehan and GU Politics Executive Director Mo Elleithee, Mr. Rhodes discussed his role as one of the President's closest advisors, his path to the White House, the politics and policy behind this Administration's national security decisions, and what to expect in the President's final year in office.