Annual Awards & Lectures
The Jit Trainor Award
The Jit Trainor Award is presented annually to an outstanding American or foreign diplomat for distinction in the conduct of diplomacy. The award is named for Raymon "Jit" Trainor, for many years the registrar of the School of Foreign Service.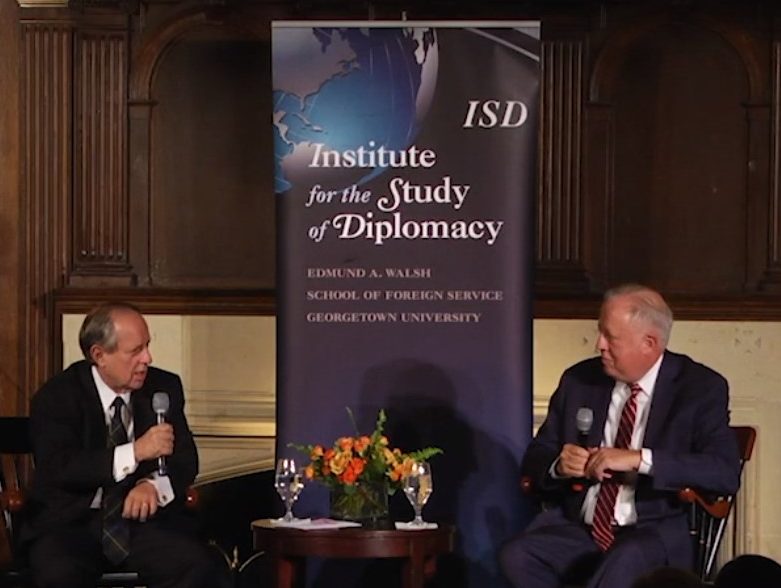 Oscar Iden Lectures
The Oscar Iden Lectures, begun in 1976, are on American foreign policy and international diplomacy. The lecture series commemorates the late Mr. and Mrs. Iden, who endowed the series.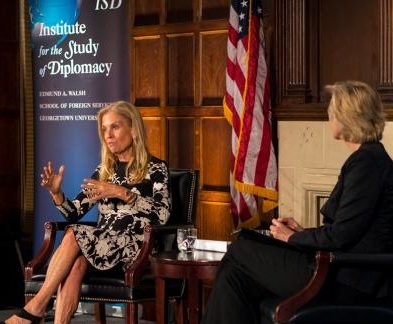 Weintal Prize for Diplomatic Reporting
The Weintal Prize for Diplomatic Reporting is based on work presented during a calendar year. The Weintal Trust also funds scholarships for graduate students in the Master of Science in Foreign Service program.