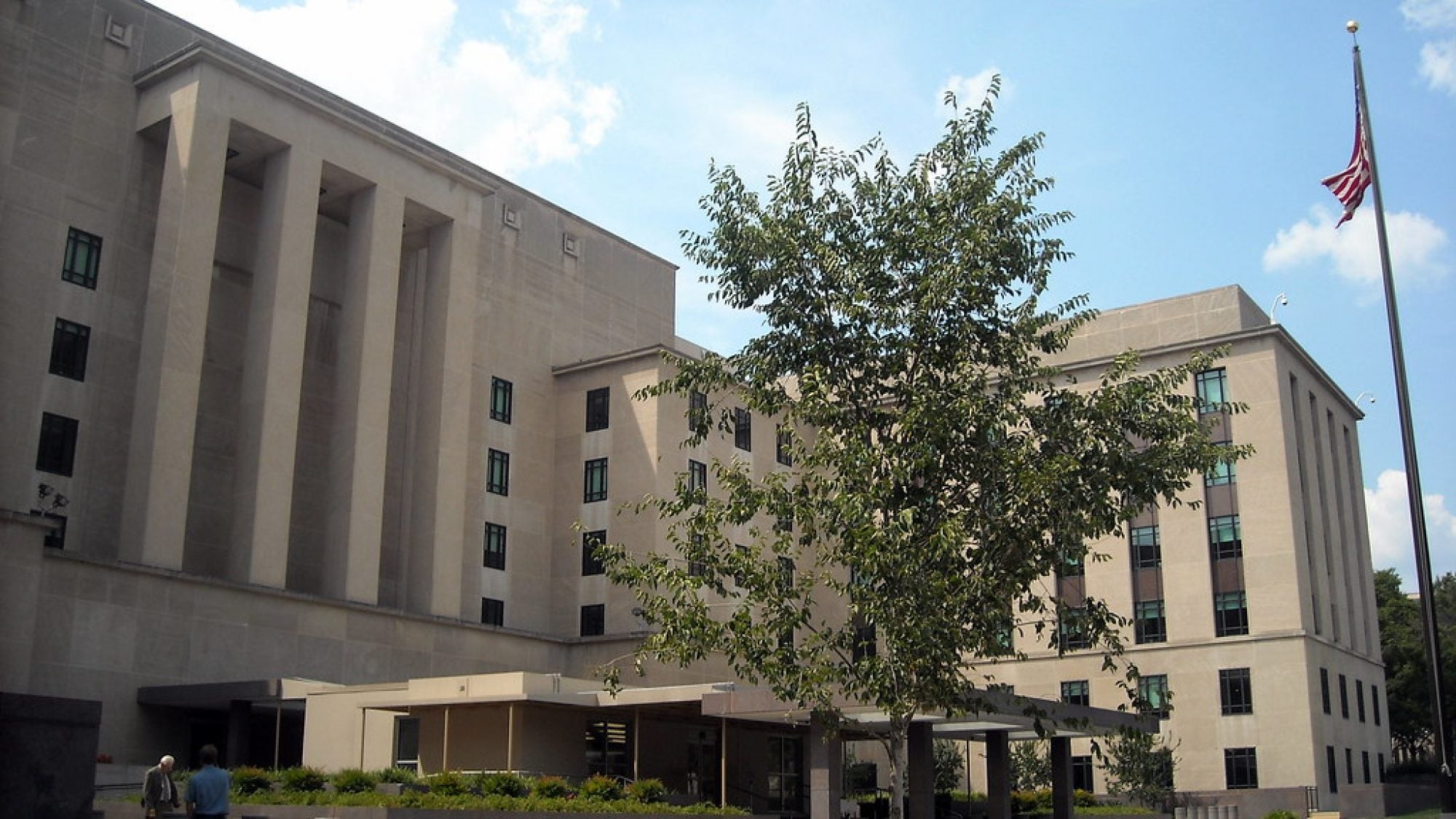 Category:

Featured News, News, Speaking of Diplomacy
Title:

New Research Highlights Retention Issues at the State Department
Date Published:
July 2, 2021
The Crisis in the State Department
We are losing our best and need to ask why
In a new report published by the Institute for the Study of Diplomacy, Constanza Castro Zúñiga, Mojib Ghaznawi, and Caroline Kim highlight the retention crisis at the State Department. The Harvard Kennedy School Master in Public Policy (MPP) graduates surveyed 2,853 Foreign Service Officers (FSOs) and Foreign Service Specialists (FSSs) on their experiences at State.
Their report finds that "31.42% (797) of current officers surveyed are seriously considering leaving the Foreign Service and are actively exploring their options. Of these officers, 31.27% (247) plan to leave in the next year and 56.58% (447) plan to leave in the next five years. This indicates a clear discontent within the Foreign Service that will increase attrition above the Department's historical averages" (p.11).
The authors conclude that "FSOs and FSSs feel lost in a workplace that lacks accountability and transparency, to the point where our data suggests a coming exodus on the horizon. While it is impossible to design the perfect system, the Department can strive to create a Foreign Service that feels fair, equitable, and inclusive. However, that can only happen if the Department understands what is driving people away. By surveying over one-fifth of the State Department's officer corps, we discovered the four biggest drivers that motivate members to leave the Department. By targeting structural and cultural changes to address families, assignments, promotions, and bias, the Department can begin a proactive approach to address retention. However, this will require leadership to listen from the bottom-up and implement from the topdown. If the State Department can begin implementing the recommendations that we have suggested here, it will be on its way to having a Foreign Service that is truly talented and representative" (p. 41).
Recommendations include extension of Leave Without Pay (LWOP) for Department employees; updated and more flexible remote work policies; a centralized preference matching system to streamline, standardize, and increase transparency in the assignments process; and that the State Department should consider conducting an annual Organizational Climate Survey.
The authors are Rangel Fellows writing in their personal capacity. As part of their degree program, Harvard MPP students complete a Policy Analysis Exercise in which they conduct outside research on behalf of a "client" to tackle an existing policy concern. In this case, the authors conducted research on behalf of the American Foreign Service Association to help the State Department address issues of employee retention. The authors initially submitted this paper in partial fulfillment of the degree requirements for the Master in Public Policy degree, and updated the report for publication through ISD.
This report reflects the views of the authors and should not be considered as representing the views of the American Foreign Service Association, the U.S. government, the Institute for the Study of Diplomacy at Georgetown University, nor those of Harvard University or of its faculty.
Harry S. Truman Building, U.S. Department of State (Image: State Dept. Flickr)